National Karting Champion Elliot Cox Signs with Syntech Racing
March 10, 2020
READ MORE
We are pleased to announce that karting standout Elliot Cox will be joining the Syntech Racing Team as a Junior Driver...
SYNTECH RACING TEAM VICTORIOUS DURING SECOND ROUND OF ROK CUP FLORIDA WINTER TOUR
February 17, 2020
READ MORE
Syntech Racing Team made the trek back down to Ocala Gran Prix for the second stop of the Rok Cup USA Florida Winter Tour series.
MCLAUGHLIN MOTORSPORTS LAUNCHES SYNTECH RACING TEAM AS ELITE KARTING PROGRAM
October 1, 2019
READ MORE
Based out of Indianapolis, IN McLaughlin Motorsports owned and operated by William McLaughlin Sr, William McLaughlin Jr, and Blake Deister have developed a new elite level karting entity known as Syntech Racing Team.
STRONG FINISH FOR TOP KART USA AT ROUTE 66 SPRINT SERIES FINALE
September 24, 2019
READ MORE
As the 2019 season heads into the last few events for Team Top Kart USA, they made the short trek to the capitol of Springfield, IL to finish out the final rounds of Route 66 Sprint Series.
DORAN MOTORSPORTS GROUP MAKING HISTORY AT LAGUNA SECA F4 EVENT
July 31, 2019
READ MORE
Doran Motorsports Group, Southern California based F4 Formula Pro USA Championship team returns home with more hardware and a championship title after their successful weekend at the famed Laguna Seca road course.
Our Passion Is Bringing Your Passion To The Front
Aiming to develop strong brand relationships and unique experiences through top tier media and marketing strategies.
We're full service which means we've got you covered on design and content direct to your audience.
One Grid Media Management was founded with the goal of creating meaningful digital experiences that connect our clients with the world. Today, we conceive, design, develop and maintain web, multimedia, press content and beyond. By leveraging today's technology to expand your reach and market value.
What Clients Say About Us
We have presented challenging projects to One Grid on many occasions. In every case, the team excelled with creative graphic designs that have generated engagement for our brands.
World Karting Association | Kevin Williams – President
One Grid Media works on our website, social media and marketing which has made a significant difference and impact to our exposure in the racing community and this is just the beginning.
Sarah Bradley Racing | John Bradley – CEO
DMG has been working with the One Grid Media team for many years. Blake has developed & updated logos for us and the work is always creative and better than I had envisioned every single time. He has designed flyers and business cards for us as well and I love every single piece of artwork that comes out of his office. I highly recommend his services!
Doran Motorsports Group | Francois Doran – Team Principal

Our team has been extremely fortunate with our racing success and performance. With a busy schedule for our team, working with One Grid Media has been a great experience to keep our customers and fans up to date on our event reviews and important upcoming news through all of our social accounts. Having them take care of everything keeps us focused on the important goal for us and that is winning races.
Top Kart USA | William McLaughlin Sr – CEO

Become A One Grid Subscriber.
Be apart of the success of our clients and receive the latest news, updates, and media released to stay in touch with their path to the front of the grid.
@OneGridMedia Feed
onegridmedia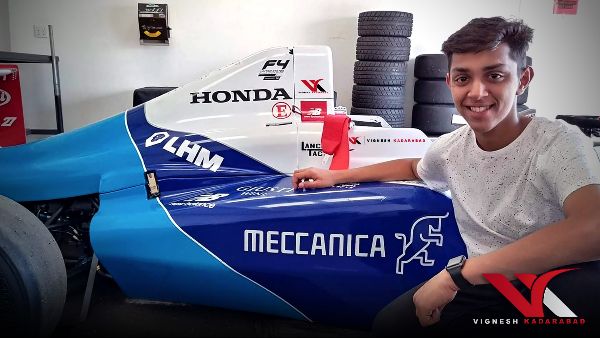 onegridmedia